Cryptogram is a free puzzle game for all ages.
Challenge yourself to uncover thoughtful hidden messages in Cryptogram using linguistic clues. Hundreds of cryptogram puzzles, completely free. Best of all: no ads.
There's no catch; Cryptogram is supported by donations.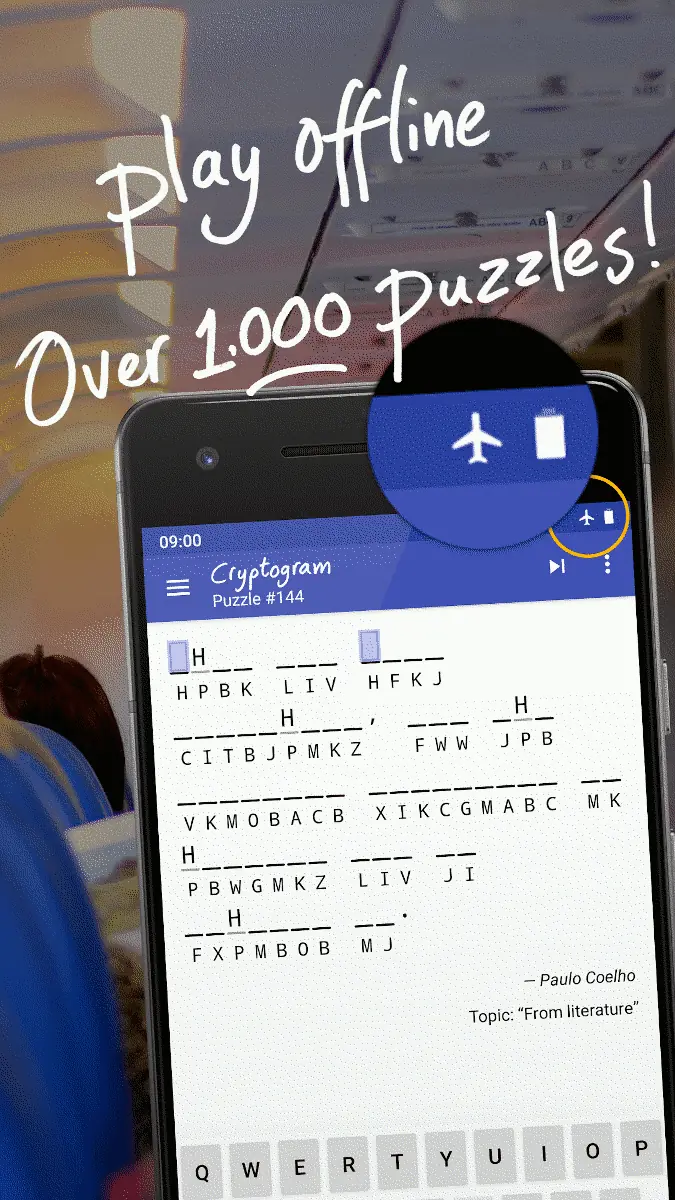 Play offline with over 1000 puzzles!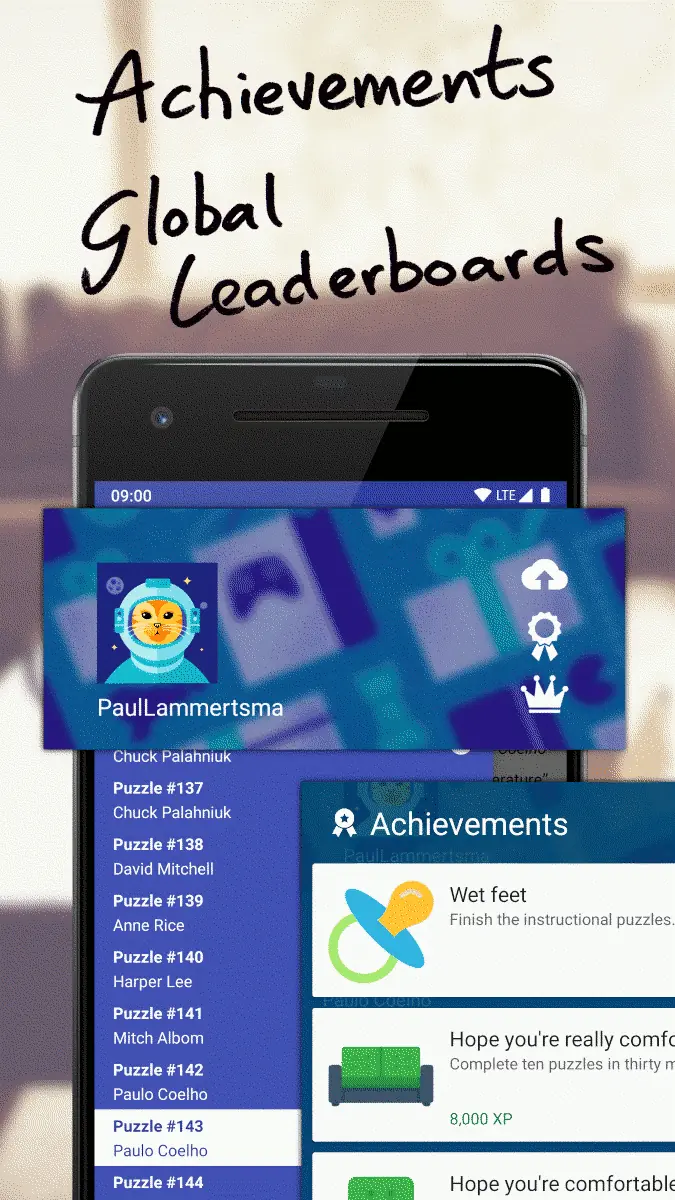 Includes achievements and global leaderboards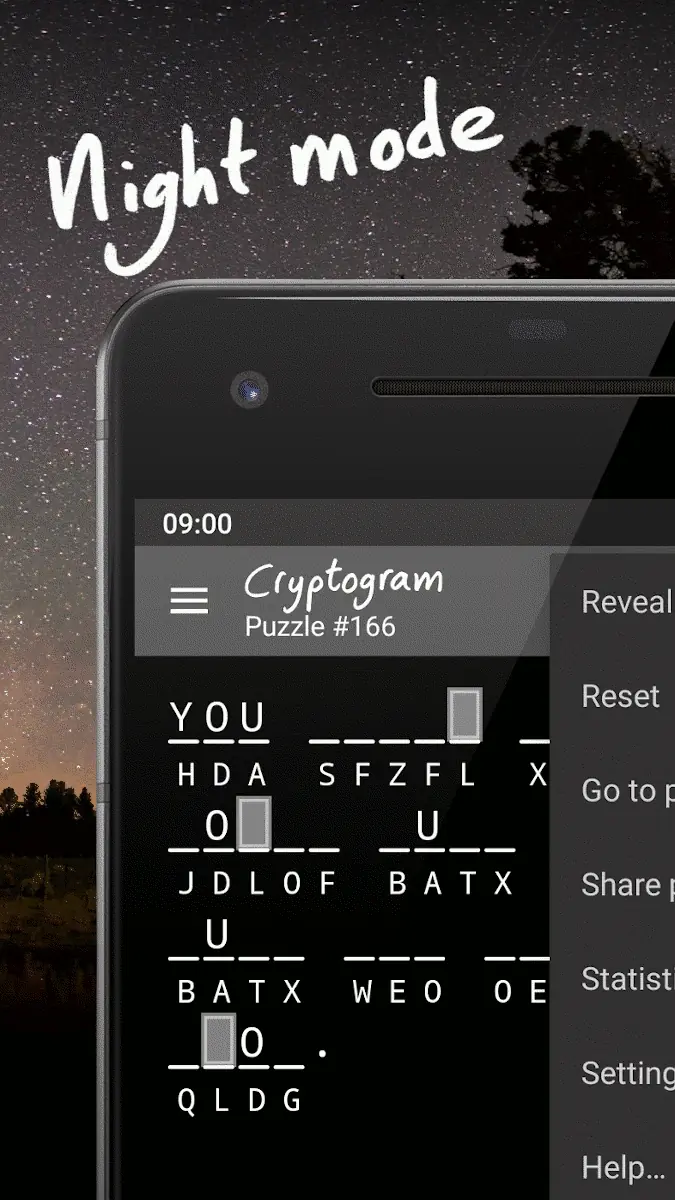 Easy on the eyes with night mode and other themes and fonts
Play anywhere
On a plane or a train, or just chilling on the couch, Cryptogram contains over 1000 puzzles to play offline and picks up right where you left off.
I love this game! The app is super easy to use and doesn't require an internet connection; perfect to use on a plane or train. I really like the color themes and statistics after each solved puzzle.— Maggie
Competitive thinking
Join friends on Google Play Games and compare scores and achievements.
I enjoy cryptogram because it helps me brush up on expressions and quotes any well-learned person should know. It's great if you are an English language learner who needs a challenge for grammar and vocabulary. The puzzles force you to think logically and cohesively.— Majorie
Cryptogram is appropriate for all ages. More about content ratings on Google Play.

It's just a download away.
Get it on Google Play